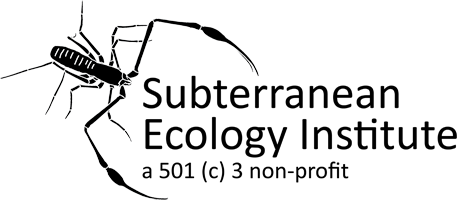 Our Mission
The purpose of the Subterranean Ecology Institute, Inc. (SEI) is to study, document, and conserve subterranean ecosystems in Illinois, the United States, and throughout the world, to the benefit of society through education and outreach.
Who we are and what we do
SEI is a federal 501(c)3 non-profit incorporated in the state of Illinois. We are exploring opportunities to collaborate with like-minded and/or complementary organizations and individuals in pursuit of our mission. This website serves as an outlet for outreach and education activities. SEI does not have members, but as the organization grows, we hope there will be opportunities for volunteers to participate in some of our activities. All staff - directors, officers, and volunteers - donate their time, no one recieves a salary. The president has a Ph.D. in zoology, with 20 years of experience in biospeleology, and our staff includes professionally trained biospelologists, educators, and expedition cavers.
See our projects page for more information about some of the exciting projects we are involved in.
Annual Reports
Download our 2013 annual report (4.9 Mb).
Download our 2012 annual report (1.9 Mb).
Download our 2011 annual report (7.3 Mb).
IRS Determination Letter
Download documentation of our 501(c)3 status (152 kb).
How to reach us
Send an email to: info@cavelife.org